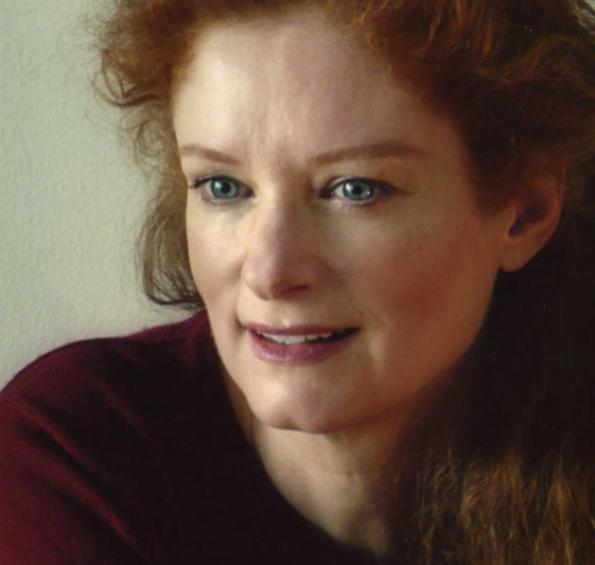 Agent: Jean Diamond
02076310400
Lisa Pelikan began her theatrical career starring in SPRING'S AWAKENING with the Circle Repertory Company in New York City. She made her television debut in the Hallmark Hall of Fame production of THE COUNTRY GIRL with Jason Robards and Shirley Knight, and her feature film debut as the young 'Julia' in Fred Zinnemann's JULIA sharing the title role with Vanessa Redgrave.
Other films include RETURN TO THE BLUE LAGOON, LIONHEART, and SWING SHIFT directed by Jonathan Demme. For the film, JENNIFER, Lisa received a Best Actress award from the International Science Fiction & Horror Film Festival. TV movies include PERFECT GENTLEMAN, with Lauren Bacall, ALFRED HITCHCOCK PRESENTS, and INTO THE BADLANDS, with Bruce Dern; as well as the mini-series THE LAST CONVERTIBLE and STUDS LONIGAN.
She has starred in many world premiere stage productions including Arthur Miller's THE AMERICAN CLOCK directed by Dan Sullivan, and Jim Leonard's THE DIVINERS with The Circle Repertory Company. Other theater credits include the west coast premieres of Craig Lucas' BLUE WINDOW, directed by the late Norman René, for which she received a Los Angeles Drama Critics Circle Award; and Lynn Kaufman's DAISY IN THE DREAMTIME, directed by Simon Levy in which she played Daisy Bates, the first white woman to live with the Aborigines.
Lisa's most recent theatrical venture on the New York stage was the world premiere, PANACHE, which elicited great critical response, notably from the New York Times who raved over "the tight new screwball comedy, clever writing, sparkling direction," particularly lauding Pelikan's character of Mrs. Trafalgar. "Lisa Pelikan, whose obvious gift for comedy recreates a Judy Holiday mind, couched in the porcelain beauty of Deborah Kerr;" "Pelikan, abetted by the playwright's concept, is a delight as she turns this character into an original;" For this role she won an Artistic Directors Award as Best Actress in a Comedy.
Lisa's acting talent ranges from the comedic to the dramatic, having also starred in the world premiere of ONLY A BROKEN STRING OF PEARLS, a one woman play about Zelda Fitzgerald. (The play is now titled, ZELDA.) For her portrayal of the beautiful and tormented Zelda, Lisa won a Drama-Logue Award for Best Actress as well as glowing reviews from Los Angeles critics who raved: "Pelikan's performance is a personal triumph," "She provides incandescence, moving with ease, painting a richly layered portrait of a gallant doomed woman," " A dynamic solo tour de force," and "There's something extraordinary in the way Pelikan's delicate face transforms from a youthful glow to world wariness with just a turn of her head."
With credits and awards in theater, television and film it is amazing to learn that it was just a twist of fate that brought Lisa to an acting career in the first place. Although she had been seriously interested in dancing from an early age, surgery in high school cut short all possibilities of a career in dance. Lisa was leaning toward a career in math or science when, on a dare, she applied to The Juilliard School of Drama. She had never thought of acting; however, on the basis of her very first audition, she was not only accepted, but offered a full artistic scholarship. Surprised, she accepted the scholarship and asked her pending colleges to hold her college applications open for a year while she tried out "this acting thing." On her fourth day in New York City, her first week at Juilliard, fate continued to guide her to a life in the theater. She was brought an encounter with a theatrical agent who ended up representing her the first eight years of her career. During her first year at Juilliard, Lisa was cast in the Hallmark Hall of Fame's production of THE COUNTRY GIRL starring Jason Robards, Shirley Knight and George Grizzard. Juilliard forbids students working before graduation, but the late John Houseman, then school director, became Lisa's biggest supporter and mentor and allowed Lisa to juggle classes and acting jobs for the first two years.
Her film debut came when she was cast as the young 'Julia' in the internationally acclaimed film, JULIA, sharing the title role with Vanessa Redgrave. On working with the renowned director, Fred Zinnemann, Lisa relates, "That was a magical entry into the world of filmmaking. Mr. Zinnemann took me under his wing when he saw how much I wanted to learn, not only about acting, but about the entire process of filmmaking. He made me feel that my ideas were important, and he actually listened to what I had to say. Mr. Z taught me a great deal about directing film."
Lisa made her directing debut at The Interact Theatre in Los Angeles with 'night Mother, a two-character play for which both of her actors were honored with Best Actress Nominations and one received the Best Actress ADA Award.
For further details please visit Lisa's website: http://www.lisapelikan.com