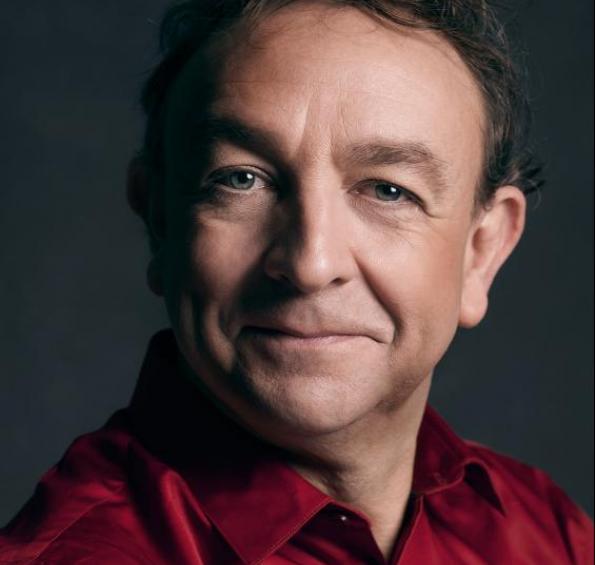 Agent: Jean Diamond
02076310400
In 1982 Jon was awarded Best Male Actor Award at the esteemed International FEATS Festival for his portrayal of Alan Strang in Peter Shaffer's EQUUS. He continued as an actor with various theatre companies such as Mickery and the highly prestigious De Appel. He has played main roles in the UK and the United States in plays such as A MIDSUMMER NIGHT DREAM, THE ZOO STORY, DOCTOR FAUSTUS and DEATH OF A SALESMAN, THREE PENNY OPERA (Macky Messer), and THERE'S NO BUSINESS LIKE SHOW BUSINESS (nomination for a Musical Award for his portrayal of Irving Berlin). He went on to do a series of Sondheim concerts. He was Henry Etches in TITANIC the musical, which was presented in The Netherlands as a mega-production both in set, staging and orchestra. Harry in MAMMA MIA! followed.
He was on his way to yet another successful project; the male version of NUNSENSE in which he played Amnesia, and for which he was, once again, nominated for a Musical Award. Many productions followed such as the Broadway shows THE WORLD GOES 'ROUND and the Menier Chocolate Factory version of LA CAGE AUX FOLLES followed by the Dutch original MOEDER IK WIL BIJ DE REVUE. Jon won a total of six Musical Awards. In addition Jon received a number of prizes for his portrayal of ZaZa in LA CAGE AUX FOLLES and several other awards. The German/English language opera EISLER ON THE GO premiered in May 2017. Jon received raving reviews for his interpretation of the part of Hanns Eisler.
In December 2018 Jon's new comedy musical CHARLEY opened in Rotterdam. Both audiences and critics embraced the unique production with warmest reactions and five star reviews. CHARLEY received four prestigious nominations for the Dutch Musical Awards for Best Production, Best Choreography (Eline Vroon), Best Actor (Jon van Eerd) and Best Original Music (Michael Reed). Additionally Jon received an award for best Dutch script for THE ADDAMS FAMILY.
​Jon's other credits include Les Diner Des Cons, Funny Monday, The Queen's Quarter, Roomservice, Flodder in America, Comedy Club, Mannenharten, Who is the Mole, Moeder ik Wil Bij de Revue.
He is the Dutch voice of both Eric Idle (Monty Python), and Stephen Fry and until 2010, was the the Dutch voice of Speedy Gonzales.
In 2010 Jon was given the so-called Golden Nutcracker for his work as an actor as well as a writer. The jury concluded:
"Jon van Eerd both incites and arouses his audience and his fellow-actors. His production of THE QUEEN'S QUARTERS brings a new dimension to comedy in the theatre world"
In 2011 he received the prestigious Johan Kaart-prize, named after the infamous Dutch actor. With this award the jury acknowledged "Jon van Eerd's significant contribution to humor in the theatre and his powerful ubeity in the Dutch entertainment business".
In 2013 Jon celebrated his 25 years in entertainment with a special concert tour JON AND THE GUYS which was broadcast on Dutch national TV.
In 2012 Jon was honoured a knighthood by Queen Beatrix of the Netherlands.